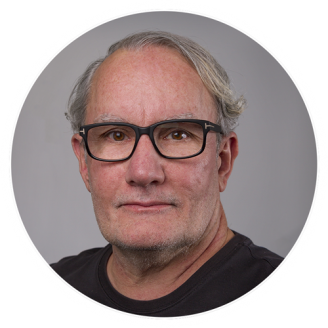 Antonio Silva Born Healer & Medical Intuitive
Working With All Conditions
Antonio will only respond if a session has been purchased to schedule the day and time. Fields marked with an * are required.
Antonio Works With Any & All Forms Of Pain
Among the most common chronic conditions that Antonio works with include:
CHRONIC PAIN • CANCER • AIDS • FIBROMYALGIA • PARKINSON'S DISEASE • MULTIPLE SCLEROSIS • HEART DISEASE • DIABETES • DEPRESSION • EMOTIONAL CONCERNS • and MORE!
Antonio's Orphanage in Uganda
Recently for some time, Antonio has been thinking about trying to help children in another part of the world, without being there in person. As a result, he came up with the idea to make a financial contribution to a location in Uganda where a children's orphanage is now being built as a result.
Helping and Healing Around The World
Hover and use white arrows to view all children
Born Healer and Medical Intuitive
Antonio Silva is a Born Healer and Medical Intuitive who has the capacity to both Heal and Intuitively know the concerns of a person regardless of their location anywhere in the world. The unique hallmark of Antonio's healing work is the fact that people are healed, restored to health, and reinstated with strength and peacefulness that remains as they continue in their life journey.
Antonio's work has been featured on CNN in Atlanta and The United Nations in New York, "Antonio works with all conditions that men and women bring to him and especially pain."
"Today, 90 percent of Silva's treatments are performed over the phone and his success rate is staggering – heart disease, cancer, autism, depression, AIDS, and the list goes on and on."
Dr. Glenville Ashby
–
"Distance Healing: Myth Or Reality"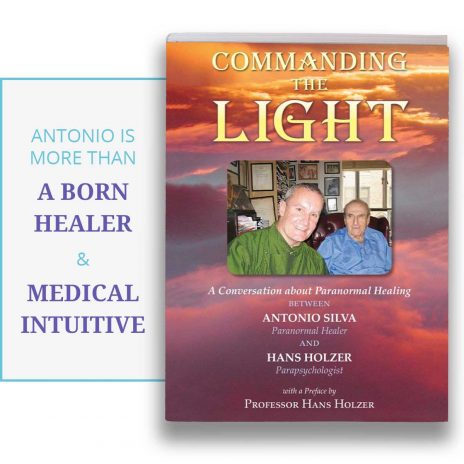 Antonio Silva reveals the principles of "paranormal healing" and his own unique work as a medical intuitive in this compelling dialogue with the renowned parapsychologist, Professor Hans Holzer. Reading this book on remote healing will help Antonio's students to better understand Antonio's phenomenal form of remote healing that transcends so-called 'new age' methods.
Antonio Silva, Author of Commanding The Light, Now Available For Public Services
"You don't have to see it to believe it: My healing is deep within the body, the mind and the soul, you don't necessarily see it, but you will sometimes feel it."
"Antonio Silva … is an outstanding example of a natural healer and cannot be recommended enough," writes Professor and PhD Hans Holzer, who has collaborated with Antonio on numerous occasions.
"Antonio is nothing short of a miracle as he helped me to heal what is said to be "incurable". 
I will preface this by saying I hardly ever write reviews. But when something amazing happens that's when I have to tell the story. As a physician, as you can imagine, I am naturally skeptical. About a year prior I saw Antonio's website when doing a search for distance healers. I was searching for somebody in my family and I was beginning to look into alternative options For my loved one. Little did I know that it would be me that would need Antonio's help. It was a horrifying time in my life. H****** was unknowingly passed to me. There were sleepless nights from stress and one night I woke up at 3 AM and something compelled me to Google Antonio Silva's website, this time for myself. Lo and behold the exact thing I needed help with was listed on his website in bold letters. I felt that prayers were answered.
Something beyond my understanding, I will say God, brought me to Antonio 's website that night and that I am sure of. After several sessions I had complete resolution of symptoms and it was clear that something amazing was happening. I was feeling what he refers to as a state of "anesthesia" during the healing sessions. It was remarkable. Months later, as I am a person of science I needed the facts so I got my antibodies tested and they were completely negative. This is a cure by definition. Antonio is nothing short of a miracle as he helped me to heal what is said to be "incurable". You must never give up hope when somebody tells you a condition or situation is permanent or incurable. I can tell you from experience that Antonio did the impossible, or what I once thought was impossible. It is beyond possible it happened. It changed my entire life on a deep level and also my view of health, medicine, and miracles.
I am in tears as I write this review because what he did touched my heart and soul in ways I can never go back from. He changed everything for me it was an awakening experience I will never forget. I have not had any issues in almost a year since this all started. Not only is Antonio Silva a gifted natural healer he is also a kind person who truly loves what he does and was born to do it. I have become close with him I see him as a father figure. He also has given me incredible advice and has made specific predictions in my life that have come true. He's been the voice of reason and calmness in a time of my life that was a storm. I urge you to put your trust in Antonio's healing hands you will not be disappointed. There is a reason you came yo his website in the first place and why you are reading my review right now. Thank you Antonio from the bottom of my heart I am forever grateful for your help!!!
Dr. A G — Boston Massachusetts